| | | | |
| --- | --- | --- | --- |
| Club Athletes Of All Ages Battle At Welsh Cross Country Championships... | | | |
Written by Nathan Jones
Saturday, 24 February 2018 18:15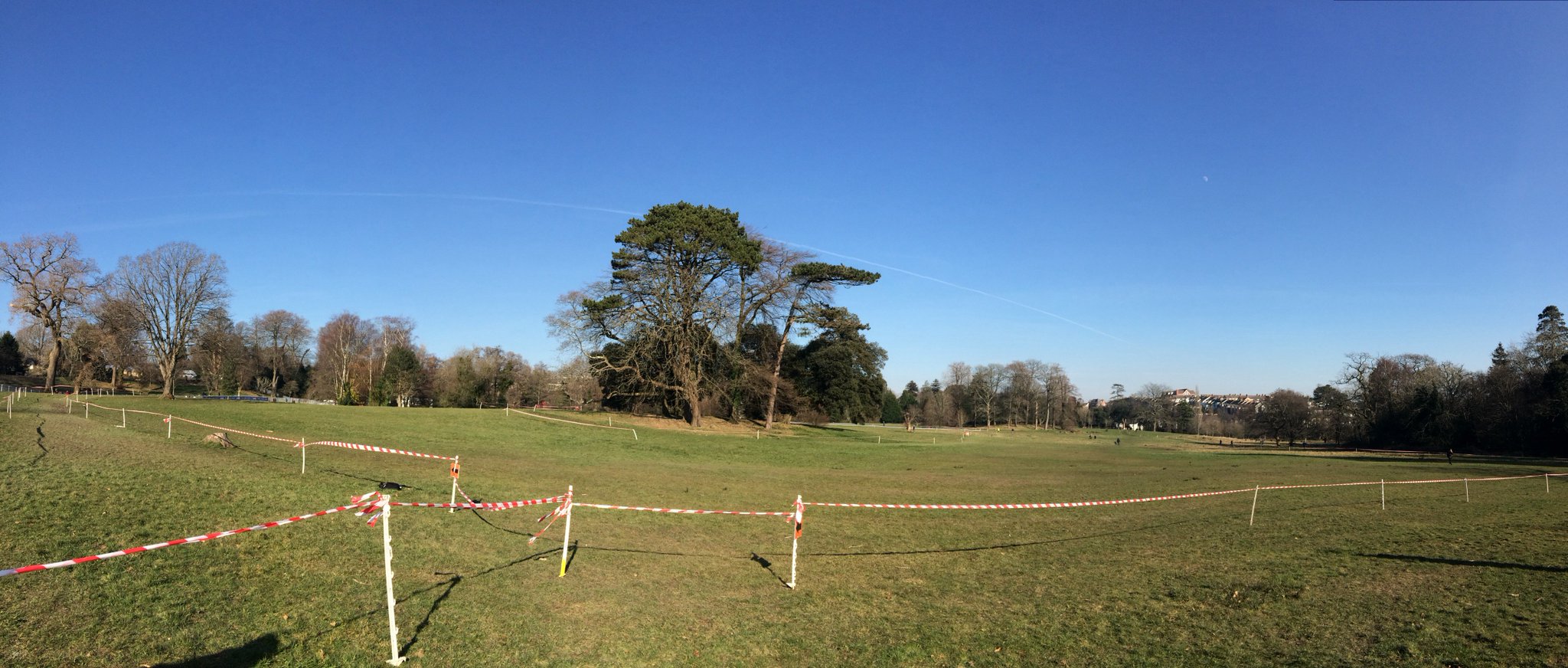 The 114th staging of the annual Welsh Cross Country Championships (George Crump MBE Memorial) again took place at the end of half term week alongside Swansea Bay, incorporating the Welsh Masters Cross Country Championships and a Primary Schools Challenge event. It was held at Singleton Park on Saturday 24th February 2018, the city where the likes of Gold Coast Commonwealth Games bound Dewi Griffiths, Caryl Jones and Josh Griffiths currently train and run with the local club! They are part of the team heading down under to Australia in April 2018!
Clubs from all over Wales, including the North Walians who made the long journey South, sent teams to participate and awards were shared around several clubs.
The course at the beautiful Singleton Park has a great history of hosting cross country races and is always a popular venue because of it's undulating terrain and scenic landscape. Athletes, volunteers and spectators on Saturday were welcomed to perfect cross country conditions, with not a cloud in the sky despite the cold conditions. Underfoot conditions were good for each and every one of the races thanks to the dry weather in the past days leading up to the weekend.
Cross Country running is the winter base for all the success in middle distance running on the track and the road in the summer. The Welsh cross country championships every year is one of the most important individual and team event of the year in Wales.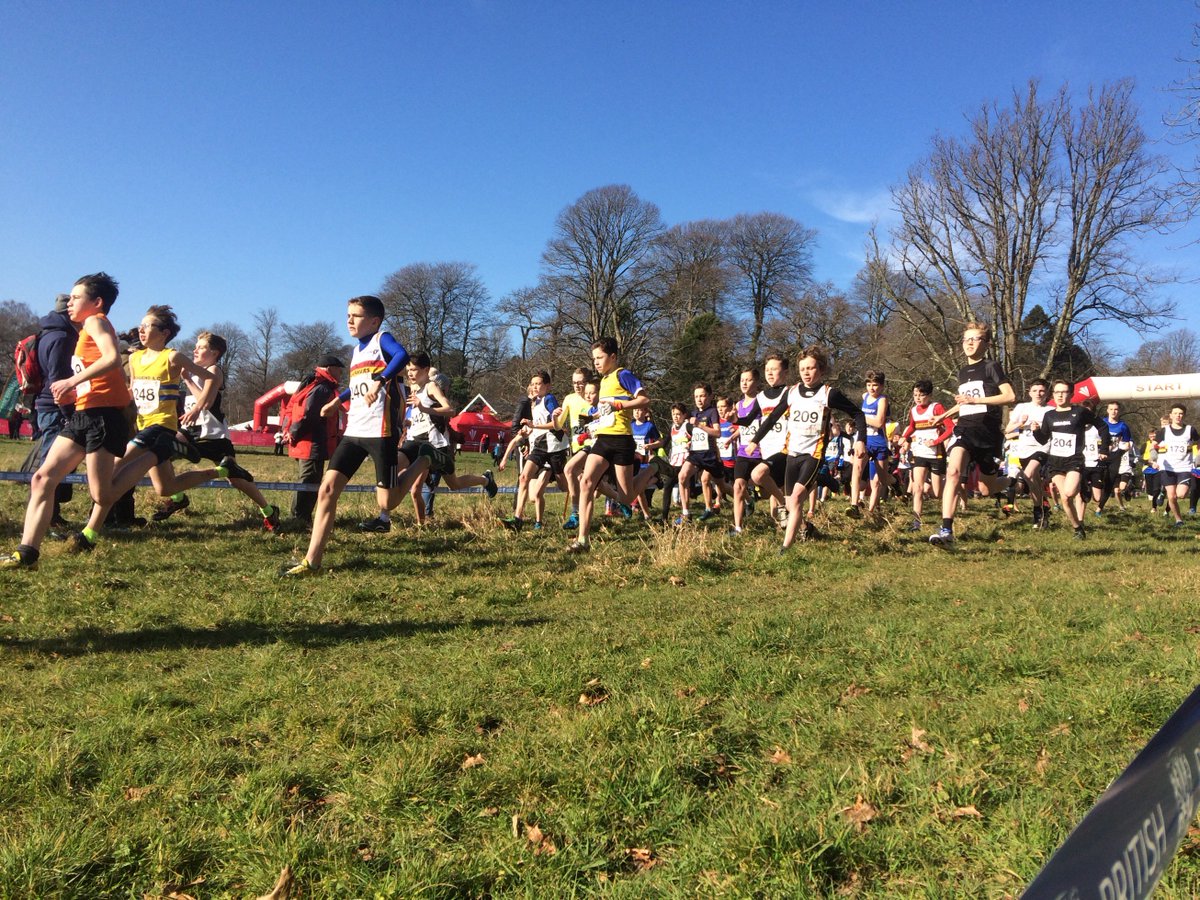 There were eleven races on the race timetable between 11:00 and 15:30 for the future primary school generation right up to the more experienced seniors and masters with individual and team medals up for grabs for the winners. Nearly 1,000 from fourty-six clubs and schools had entered for the weekend's activities in West Wales with a good turnout particularly coming in the primary schools races as well as the usual seniors.
After very good and consistent performances, several athletes will now be waiting to see if they have done enough to impress the selectors and get into the Welsh schools team to take part in the Mini London Marathon on April 22nd in the Under 13 and Under 15 age groups...selection will be done in the next week or two.
The team will have been chosen based on two events this year due to the postponement of the Inter Regionals back in December...the results in the Welsh Inter Schools championships in November and Saturday's competition.
There were 38 athletes competing in Swansea wearing the vest of Carmarthen Harriers and there were category victories in the under 11 boys, under 11 girls and under 13 boys plus the senior F40 and M75 age groups thanks to Iwan Thomas, Erin Morgan, Frank Morgan, Wendy Price and Gordon Orme. In addition, there were team podium positions in both the primary age groups, under 13 boys and MW40 squads. Great results from each and every one in attendance. Thanks to the athletes and parents for their support!
FULL RESULTS / CANLYNIADAU LLAWN (find full report in this week's Carmarthenshire Herald and Carmarthen Journal newspapers)
Primary Schools Boys / Bechgyn Cynradd: 1 Iwan Thomas (5:03); 4 Ifan Bowen (5:10); 9 Macsen Toogood (5:18); 12 Jake Lynock (5:20); 21 Alex Coles (5:37); 30 James Sloyan (5:49); 49 Finn Best (6:21); 58 Rhys Durling (6:36)
Primary Schools Girls / Merched Cynradd: 1 Erin Morgan (5:10); 14 Carys Wood (5:46); 20 Ellie-May John (6:04); 22 Bessy Hill (6:11); 38 Nia Seren Thomas (6:34)
Under 13 Boys / Bechgyn O Dan 13: 1 Frank Morgan (10:16); 6 Ioan Cressey-Rodgers (10:43); 9 Scott Price (10:59); 26 Jack Thomas (11:41); 29 Morgan Lloyd (11:47); 40 Steffan Davies (12:40); 46 Brynmor Peters (13:23); 54 Rogan Cox (13:46)
Under 13 Girls / Merched O Dan 13: 13 Faye Jones (12:35); 18 Amy Greatrick (12:52); 19 Milly John (12:56)
Under 15 Boys / Bechgyn O Dan 15: 13 Dafydd Jones (14:04); 14 Liam Edwards (14:20)
Under 17 Men / Bechgyn O Dan 17: 5 Ben Thomas (16:29); 16 Rhys Davies (18:06); 24 Caspar Farquhar (19:18)
Under 20 Men / Bechgyn O Dan 20: 8 Morgan Llewellyn (25:44)
Under 17 Women / Merched O Dan 17: 8 Eva Edwards (20:35); 19 Cerys Davies (23:35)
Senior Women / Menywod: 1 Wendy Price (25:06); 12 Kate Parker (31:15); 18 Lisa Forest (33:24) F40 - 8 Gill Edwards (35:05) F50 - 1 Gordon Orme (27:58) M75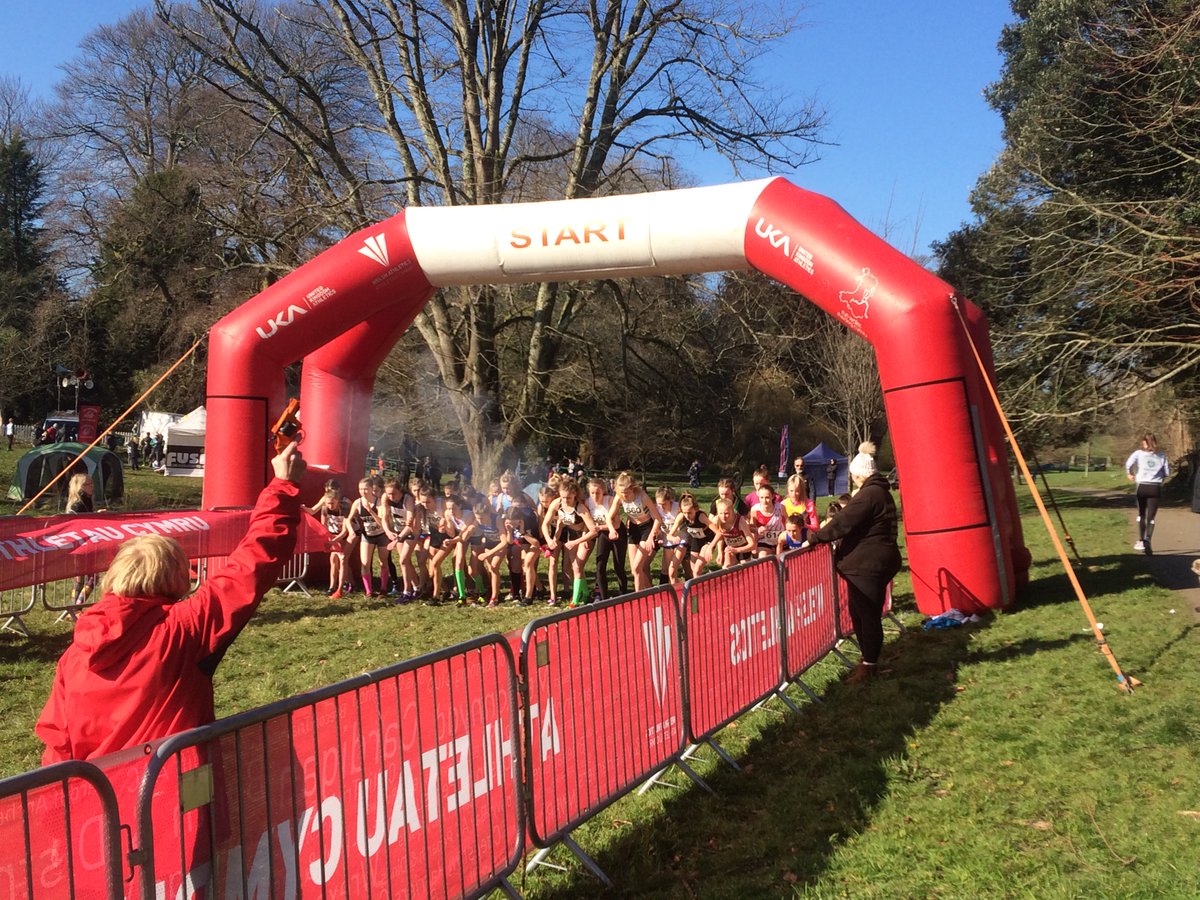 In the Swansea sunshine, there were some great performances from individuals supported well by their teammates. Junior Welsh titles in the earlier races went to Iwan Thomas (Carmarthen Harriers); Erin Morgan (Carmarthen Harriers); Frank Morgan (Carmarthen Harriers); Neisha Roberts (Deeside AAC); Mike Spill (Menai Track and Field); Samia Jones (Menai Track and Field); Larry Ryan (Cardiff AAC); Dominic Smith (Swansea Harriers) and Abi Fisher (Cardiff AAC).
Carmarthen Harriers, Bridgend AC, Menai Track and Field, Deeside AAC and Cardiff AAC took team gold medals in between the nine junior races for primary to under 20 level.
Bronwen Owen (Scarborough AC) took the senior women victory in 21:31, 11 seconds ahead of her nearest rival Beth Kidger of Brighton Phoenix (21:42). Melanie Wilkins (Winchester & District AC) came through to take bronze in 22:19. Sian Edwards was the first Swansea Harrier in fourth and with four to score, helped her squad to team gold alongside Alaw Beynon-Thomas, Hannah Munday and Helen Marshall.
The final race of the day was the senior and master men's, who's course consisted of 1 small and 3 large laps. After a tight first half of the race, James Hunt pulled away from the rest of the field and the Cardiff man held on to take the win in just over half an hour in 30:45. Phillip Matthews led the Swansea team home in runner up spot (31:04) with Dan Nash, also from Cardiff completing the podium position in third (31:43).
As with the women, the white vests of Swansea and local club dominated the team competition with Morgan Davies, Jack Gooch, Matthew Harvey, Matthew Rees and James Dean packing in well in the top 18. The strong turn out also saw them rewarded with team bronze too.
Well done to all competitors on what was a tough cross country course. Da iawn i'r athletwyr i gyd wnaeth gymeryd rhan Dydd Sadwrn.
LIVE RESULTS / CANLYNIADAU LLAWN
More live coverage and extra photos throughout the day published on @CarmsHarriers on Twitter